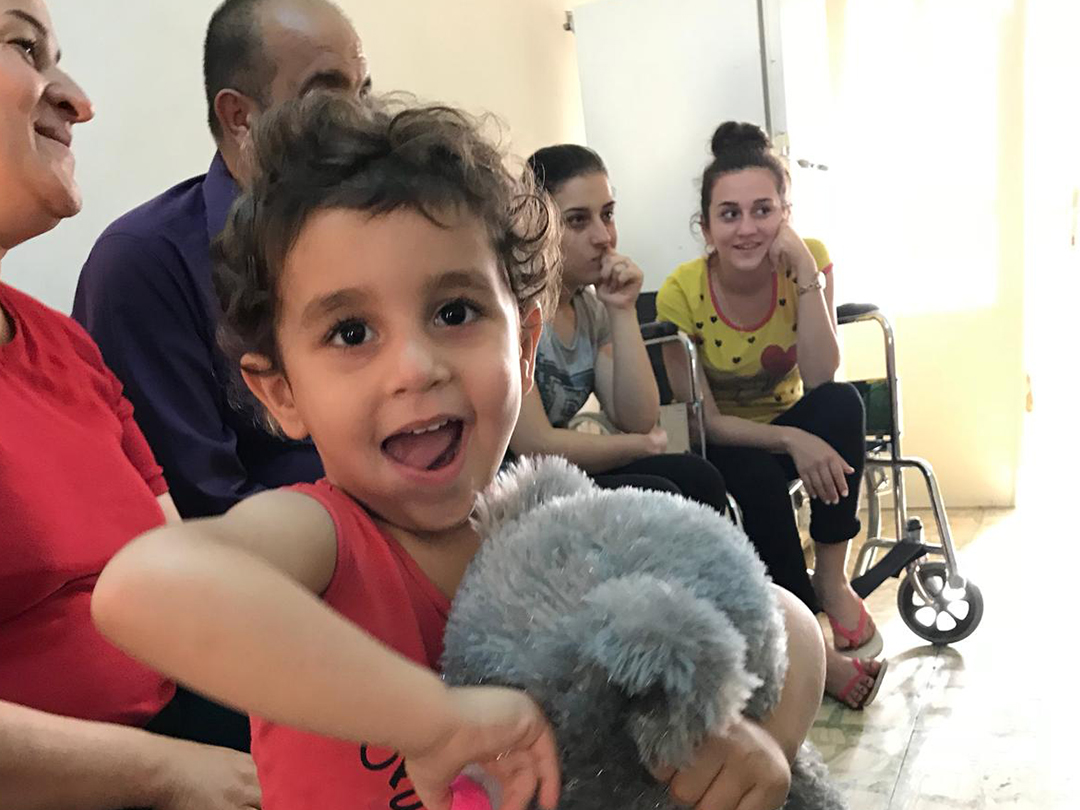 In Jordan live over 1,5 million refugees who have left the camps. Because they are religious refugees it is almost impossible to get the help they need. Last month when we were visiting one of our projects in Jordan met a family from Iraq who fled from the war. And just like the 1,5 million religious refugees they can't live in a camp.
Samar and her husband are both widowers. Her husband was killed at a petrol station in Mosul and his wife passed away  due to illness. He had already 4 children, she had 3 and together they now have a 3-year old girl.
Samar and her husband had to leave Mosul and fled to Jordan after an ISIS attack but returned the moment they could and after Mosul was liberated. Here she was beaten and they had to flee to Jordan again.
And now they are stuck in Jordan. Crammed in a small apartment where the rent is too high. When we entered the apartment we found an apathetic family that had lost all hope and dignity.
We got to talk and Samer told us she used to be a hairdresser and would love to pick up her profession again. To get some of her identity back. To do something that feels so normal and ordinary again. To do the thing she loves. But she has no equipment. She and her husband would also love to learn English because they want to apply for a visa and go to Canada or Australia and they want to be fully prepared and ready.
They also told us that their children haven't been going to school for a long time and that this year won't be any different. They are concerned that their children will fall behind in education and development. And they would love nothing more than to be able to send their children to school.
We also found out that their 19-year old daughter loves to play the keyboard and make music but hasn't been able to do so for so long.
When we left the apartment we felt heartbroken and the need to help them. So we came up with a plan.
We want to pay the school fees so that all their children can go to school, get Samer proper hairdresser's equipment, a keyboard for the 19-year old girl and make sure their rent is taken care of.
Will you help us help them?
Please consider making a donation so we can make sure they can get the basics we often take for granted.
Here is an itemised list with the costs we anticipate on making:
School fees: 1500 euro per child. So 12.000 euros total

Keyboard 300 euros

Hairdresser's equipment 250 euro

Rent 300 euro per month.
We hope that together we can help them out.
Please follow and like us: